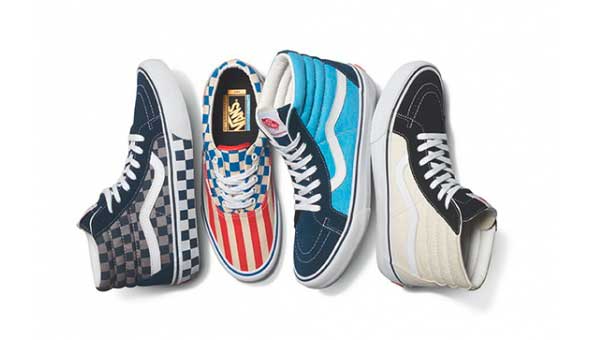 Vans Pro Classics 50th Anniversary Collection Expands for Fall 16
Featuring Classic Skate and BMX Styles with Upgraded Cushioning and Durability
On the heels of a memorable celebration honoring Vans' 50th Anniversary this past March, the original action sports footwear and apparel brand gathers momentum with the second installment of the commemorative Vans Pro Classics Anniversary Collection, available worldwide today.
Backed by the biggest names in skate alongside the most beloved legends in BMX, the Vans Pro Classics collection is enhanced with innovative performance features that provide upgraded cushioning and durability via Vans' Pro Skate performance technology, featuring supportive ULTRACUSH HD sockliners for resilient cushioning and advanced comfort, and DURACAP reinforced underlays in high abrasion areas for premium durability and consistent fit.
Visit http://www.vans.eu/skate for authorized Vans dealers and to learn more about the Pro Classics commemorative styles. #since66
---
L'association All Boards Family accueille actuellement et ce jusque au 7 Avril une exposition collective de photogrpahies !
2 Bordelais, Fred "El Gato Negro" Ferand, Marie "Sweet" Dabbadie, et la locale de l'étape Delphine "Flowers & Bones" Tournier, tous trois photographes amateurs mais passionés et acharnés, nous présentent leur travail.Au programme, "Skateboard, Lifestyle & Rock'n'Roll".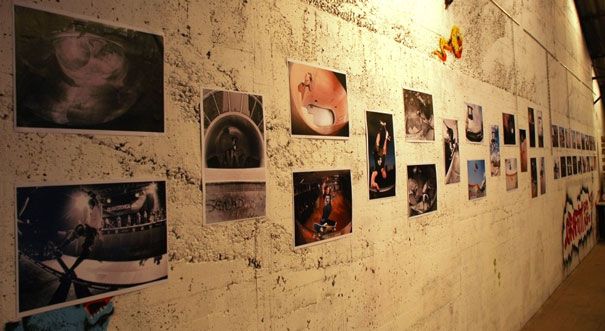 > Fred Ferrand, skateur depuis  1976, documente la scène skateboard européenne et internationale depuis plus de 30 ans. flickr.com/people/elgatonegro – ferand.free.fr – bordeauxciteskate.com
> Marie, elle du haut de ses 19 ans, skateuse aussi, s'attache plus aux ambiances lors de sessions skate, de soirées entre amis et affectionne aussi le portrait ! emptymindscanfillagain.tumblr.com – facebook.com/pages/Mary-Sweet-Photography2 – bordeauxciteskate.com
> Quant à Delphine, 22 ans, elle se concentre sur la photo de concerts avec un goût des plus prononcé pour le Punk-Rock ! flowers-and-bones.weebly.com
L'exposition est visible au Hangar All Boards Family (Avenue Roosevelt à Coulounieix-Chamiers" du mardi au samedi de 14h à 19h et jusqu'à 20h les mercredis.
Un dé-vernissage aura lieu le jeudi 05 Avril de 19h à 21h en présence des artistes, autour de quelques verres et d'une bonne session de skate !!!
Contact et infos: 06 13 84 71 46 / allboards@gmail.com / www.allboards.fr
Le nouveau site de la All Boards est en ligne : http://www.allboards.fr
---