Supra Demo – Skatehalle Berlin from skatehalle berlin on Vimeo.
---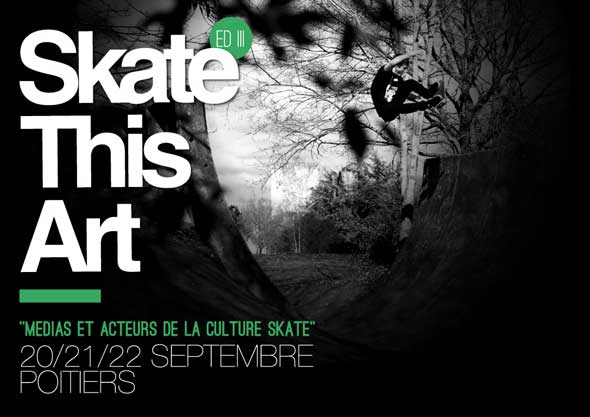 « Rendez vous désormais incontournable, Skate This Art, est un événement entièrement dédié au skateboard. La volonté est de mettre l'accent sur toute la culture skate en proposant dans différents lieux, des initiations, des démonstrations, des expositions, des rencontres, des concerts, des projections etc.Tous les publics sont ciblés, surtout les non pratiquants et non initiés. L'objectif étant de faire découvrir un univers riche et captivant.

La programmation a été élaborée selon la problématique suivante: Qui sont les principaux acteurs et médias de la culture skate actuelle, quelle est leur place et comment font-ils vivre ce phénomène ? »
> Plus d'infos : http://skatethisart.fr/
---
The Emerica team has been on a demo killing spree across the USA.
The video of the Seattle demo is now live. With: Andrew Reynolds, Jerry Hsu, Leo Romero, Brandon Westgate, Collin Provost, Aaron Suski and Trevor Colden.
---