2th annual FAR'n HIGH Pro/Am open_May 16th-19th 2019_Paris-France

Don't miss out FAR'n HIGH 12th edition PRO/AM OPEN from may 16th to 19th.
Beside the contest, the schedule will include the warm-up session on Evry's street spots presented by NIKE SB, the pirate's session on the miniramp, the higher kickflip challenge by MONSTER ENERGY, the main spot best trick with SKATEDELUXE and the infamous transition best trick made possible by NIXON.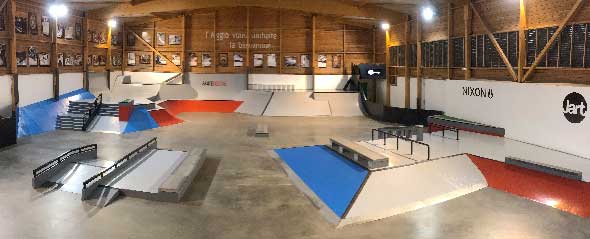 All along the weekend, we will welcome you in the village : animations, initiations, catering, partners showrooms and a special space for our new operation: Boardz N the Hood! Surprises, night party and of course lots of new things about the contest: that's what FAR'n HIGH's crew has in store for you! We sincerely hope that you will be able to join us! Otherwise we give you "rendez-vous" on the live webcast. All the best.

> THURSDAY MAY 16th
01:00 pm : WARM-UP LINES by NIKE SB
05:00 pm : MINIRAMP DEATH JAM
> FRIDAY MAY 17th
01:00 pm : QUALIFICATION DAY 1
08:00 pm : HIGHER FLIPPY TRICKS CHALLENGE by MONSTER ENERGY
> SATURDAY MAY 18th
12:00 am : GIRL QUALIFICATION
02:00 pm : MEN QUALIFICATION DAY 2
08:00 pm : MAIN SPOT BEST TRICK
by SKATEDELUXE
SUNDAY MAY 19th
11:00 am : GRAND MASTER CLASH
02:00 pm : SEMI-FINALS
04:00 pm : GIRLS FINAL
05:00 pm : 12th ANNUAL FINAL
07:00 pm : TRANSITION BEST TRICK by NIXON